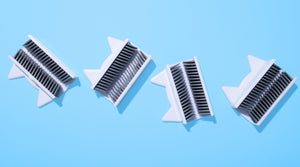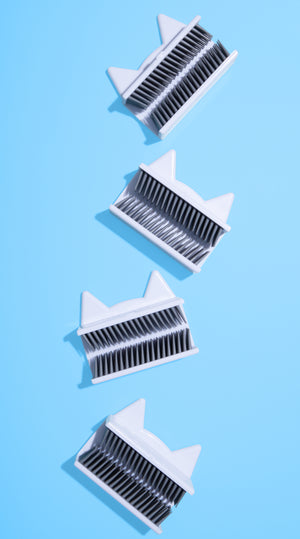 Just Swipe, Clean, Repeat
Elevate your Shower Routine
NO MORE
HAIRY WALLS OR CLOGGED DRAINS
No one likes the mess and hassle of cleaning the shower drain. Stop the hair before it goes down the drain.
What Customers are saying
"This little cat is absolutely great, swipe fingers left and it collects all the hair and holds it. Its easy to use, holds well and you can even run your brush across it to remove hair. Love the cat ears!"
-Jennifer-
"Shower cat really is the shower helper you didn't know you needed! It is so easy to install and works so wonderfully at trapping my long, thick, hair."
-Linda-
"I have two teenage daughters and all three of us have long thick curly hair. As you can image the shower drain and wall was seeing a lot of hair. This option is much better than the clump of hair you'd find on the shower wall and it is actually something that gets used."
-Anna-